HI – HUMAN (HLS) INTEL INFO SWELL #hi #hifrontier
Poets Against AI + Creatives Against AI = Authenticity Plus – Plagiarism Check!
Humans' (+Souls) & Cyborbs (+Human Electric Owls) Literary Superiority (Our space of language on our own) vs Sinsect Brain Ams Unfortune Cookie Cutter Literature & Poetry – Wintoxicating, in metaphysical fog!
We're living through a robbery. New Colonialism
#hi
The paradox of our time in history is that we have taller buildings but shorter tempers, wider freeways, but narrower viewpoints. We spend more, but have less, we buy more, but enjoy less. We have bigger houses and smaller families, more conveniences, but less time. We have more degrees but less sense, more knowledge, but less judgment, more experts, yet more problems, more medicine, but less wellness. We drink too much, smoke too much, spend too recklessly, laugh too little, drive too fast, get too angry, stay up too late, get up too tired, read too little, watch TV too much, and pray too seldom. We have multiplied our possessions, but reduced our values. We talk too much, love too seldom, and hate too often. We've learned how to make a living, but not a life. We've added years to life not life to years. We've been all the way to the moon and back, but have trouble crossing the street to meet a new neighbor. We conquered outer space but not inner space. We've done larger things, but not better things. We've fouled up the air, and polluted the soul. We've conquered the atom, but not our prejudice. We write more, but learn less. We plan more, but accomplish less. We've learned to rush, but not to wait. We build more computers to hold more information, to produce more copies than ever, but we communicate less and less. These are the times of fast foods and slow digestion, big men and small character, steep profits and shallow relationships. These are the days of two incomes but more divorce, fancier houses, but broken homes. These are days of quick trips, disposable diapers, throwaway morality, one night stands, overweight bodies, and pills that do everything from cheer, to quiet, to kill. It is a time when there is much in the showroom window and nothing in the stockroom. A time when technology can bring this letter to you, and a time when you can choose either to share this insight, or to just hit delete.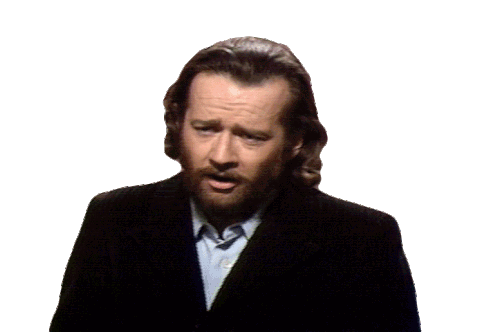 …☆¸.✿¸.•°*"˜Ƹ ӜƷ˜"*°•.•.¸ღ¸☆´ ✿´´¯`•.¸¸. ི ྀ.
A wonderful Message by George Carlin
########################################### Reading Links:
https://www.theguardian.com/commentisfree/2020/sep/08/robot-wrote-this-article-gpt-3
https://www.yahoo.com/finance/news/mark-cuban-says-success-tools-195126717.html
https://experiments.withgoogle.com/poemportraits
https://viewlesswings.com/2022/12/12/will-chatgpt-replace-poets-with-ai-generated-poetry/ https://www.dailystar.co.uk/tech/news/ai-technology-can-write-poetry-28671254
https://www.cnn.com/2021/11/27/tech/ai-da-robot-intl-scli-gbr/index.html
https://lithub.com/the-machines-are-coming-and-they-write-really-bad-poetry/
https://www.janelleshane.com/
https://www.theguardian.com/books/2021/mar/20/a-box-of-light-ai-inspired-by-british-verse-attempts-to-write-poetry
https://www.npr.org/2022/12/10/1142045405/opinion-machine-made-poetry-is-here
https://futurism.com/artificial-intelligence-bad-poems
https://www.newyorker.com/culture/culture-desk/the-new-poem-making-machinery
https://www.digitaltrends.com/cool-tech/ai-poet/
https://www.nytimes.com/interactive/2023/01/13/opinion/jodorowsky-dune-ai-tron.html?
https://medium.com/mlearning-ai/why-tomorrows-poets-will-use-artificial-intelligence-5b71ae22d4fe
https://www.digitaltrends.com/cool-tech/ai-poet/
https://dataconomy.com/2022/08/midjourney-ai-poets-are-becoming-painters-with-artificial-intelligence/
https://www.technologyreview.com/2018/04/26/143211/ai-is-a-poet-and-knows-it/
https://www.technologyreview.com/2018/04/26/143211/ai-is-a-poet-and-knows-it/
https://thereader.mitpress.mit.edu/can-ai-write-authentic-poetry/
https://thewalrus.ca/ai-poetry/
https://spectrum.ieee.org/this-ai-poet-mastered-rhythm-rhyme-and-natural-language-to-write-like-shakespeare
https://news.yahoo.com/ai-homework-chatgpt-pitted-teachers-061641857.html?fr=yhssrp_catchall
https://www.cbsnews.com/news/ai-art-created-by-artificial-intelligence/
https://www.bluecadet.com/news/poetry-ai/ =-=-=-=-=-=-=-=-=
==========================
AUTHENTICITY POWER LINKS:
https://www.kevindmonroe.com/blog/authenticity-must-you-become-a-poet
https://english.aawsat.com/home/article/1075266/poets-debate-authenticity-facebook-produced-literature
https://academyofideas.com/2017/12/psychology-of-authenticity/
https://www.oprah.com/spirit/the-power-of-https://www.theadventurouswriter.com/blogwriting/time-tested-personality-traits-best-poets-and-writers/authenticity/all
https://magazine.wharton.upenn.edu/issues/fall-2016/the-importance-of-being-authentic/https://kenyonreview.org/2020/06/poetry-today-13-authenticity-and-success/
https://www.huffpost.com/entry/authenticity_b_3366207
https://philosophynow.org/issues/92/The_Limits_of_Authenticity
https://thetrulycharming.com/authentic-people/
THIS PAGE SHALL GROW! ################################### https://www.plagiarismtoday.com/2023/01/03/ai-the-copyright-and-plagiarism-story-of-2022-and-2023/
https://medium.com/@jdseo/ai-art-lawsuit-chaos-stable-diffusion-mid-journey-6c6b7e2fabc8
https://learninginnovation.duke.edu/blog/2023/01/some-thoughts-on-ai-plagiarism-and-student-assessment/
https://www.tmcnet.com/topics/articles/2021/06/04/449032-how-ai-technology-being-used-fight-plagiarism.htm ######################################################## https://www.theregister.com/2022/08/01/david_holz_midjourney/
https://www.theverge.com/2022/8/2/23287173/ai-image-generation-art-midjourney-multiverse-interview-david-holz
-… …-
-0-0-0-0-0-0-0-0-0-0-0-0-0-0-0-0-0-0-0-0-0-0-0-0-0
Don't make an enemy of an artist. Creativity is a powerful thing. _Monkey
It's not the engine but the artist. _Ninja Tony
Not as good as a professional poet (though already better than an amateur I would say) _ P. Thacker
"I wouldn't say it's alive.. but it's an entity of sorts" — I have attempted to do justice to this experience by calling these entities "Digital Beings". _J Harris
God damn that robot poetry is choice. _B Stradling
I expect the same for ChatGPT. I doubt that it will replace professional writers any time soon, but it can likely provide fodder for clickbait sites and other low quality content. As for language teachers all over the world; it's now their turn to get creative in finding ways for students to "show their work"_Slipperdippery
We should teach kids not just to be productive citizens, but also to be humans – and to be able to carry that torch of humanity forward. AI is inevitable – but how we use it, and how we include it into our society, is critical for the future of our species. This bot might not be the great breakthrough – but AI is developing rapidly, and if we're not careful, we won't have a place for ourselves in the world we're creating. _M Jerspersen
https://youtu.be/ddymqt28uwo THINK FOR YOURSELF! ANTI POET ENGINEERING! RESPECT NOT ENVY! UNIVERSAL INCOME!
Don't let the robots program you.